Our Story
Sprinkles makes real celebrations taste better with premium, baked-fresh daily cupcakes, cakes, chocolates, and cookies. Since 2005, Sprinkles has innovated their way to an ever growing, loyal fan base for their unexpected flavors, on-demand Cupcake ATMs, convenient online ordering and steadily expanding footprint of design forward bakeries coast to coast.
Today, the brand proudly leverages its platform to support the empowerment of women and continuously put their guests first.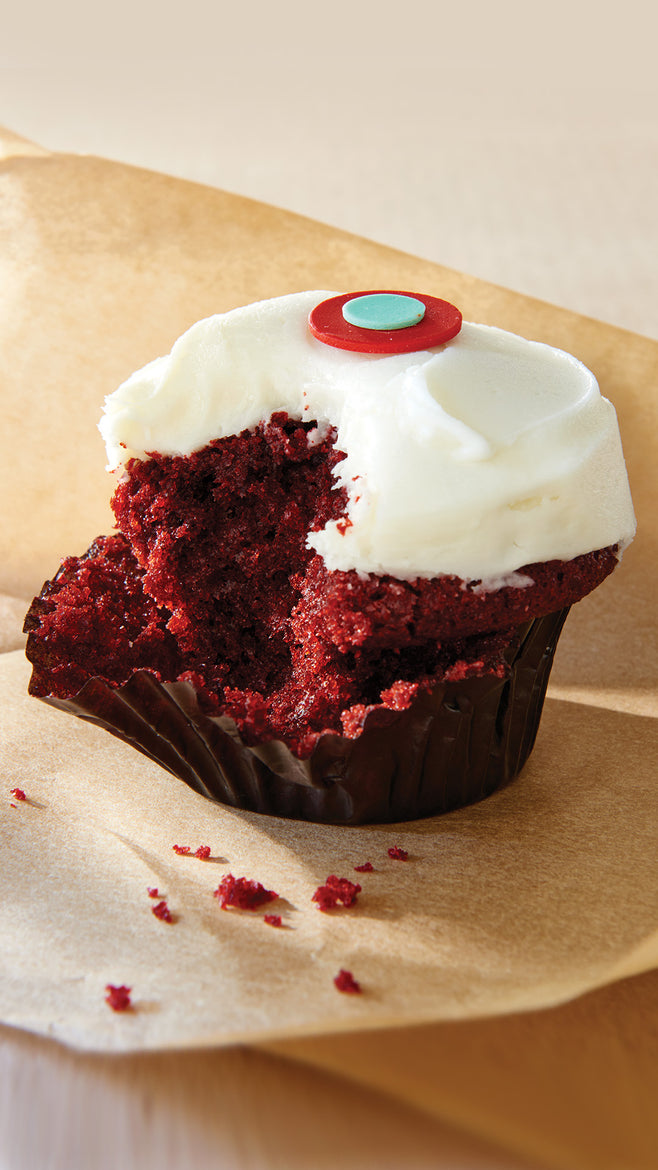 Our Products
Cupcakes – From the iconic swirl and modern dot to the specially sourced ingredients, our fresh baked daily cupcakes are the definition of quality. Whatever the celebration, you will want to savor these beauties.

Cookies & Brownies – We can honestly say our cookies and brownies reach a new level of confection perfection. Hand rolled and baked fresh daily, the result is a perfectly crisp outer shell with a tender chewy interior.

Layer Cakes – Turn your favorite cupcake into a layer cake. We offer a 4-layer 6" cake and a 3-layer 8" cake, sure to add that wow factor to all parties. Our cakes are available at select bakeries.

Gifts & Occasions – Say it with Sprinkles! Our stylish and modern dozen boxes make the perfect addition and sentiment no matter the occasion. Congratulate the new parents or let someone know you miss them. No matter what the celebration, our freshly baked treats will make someone's day.

Chocolates – Our deliciously decadent premium chocolates are inspired by our best-selling cupcake flavors: Red Velvet, Dark Chocolate, Black & White, and Sprinkle. Each piece is handcrafted and made from fine Belgian chocolate with sweet and unique flavors that only come from Sprinkles.
Real Celebrations
For centuries, we have celebrated the expected – in all of the expected ways – birthday's, anniversaries, holidays. If life's shown us anything, it is that the moments in between are the real reasons to celebrate.

It's standing up for yourself in a toxic situation or buying your first car. It's finding out your kid did something kind at school or volunteering your time towards a great cause. It is celebrating real moments with real treats.

It's the baked fresh daily. The signature swirl frosting. The salted oatmeal cornflake cookie that's sweet but not too sweet. It is the "I'll determine what bite-size means".

It's the real Sprinkles deal.
Giving Back
Giving back to communities is paramount at Sprinkles. We stand for equality and justice.  We believe in the power of cupcakes to sweeten an individual's day and making an even larger impact on the community by partnering and supporting organizations who are making an impact in our communities.

Over the years we have partnered many organizations such as The Center for the Healing of Racism, Los Angeles LGBT, World Central Kitchen, National Breast Cancer Foundation, Step Up, Lupus LA, and Baby2Baby. It's up to all of us to work together knowing there is so much to be done.